Whether you are an experienced player in commercial real estate or making your first foray, it is crucial to have someone in your corner to make sure that you are represented as well as possible.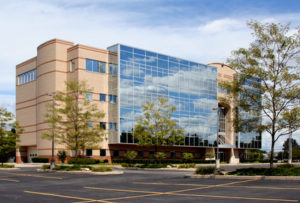 Tom Colhoun is dedicated to helping his clients understand the commercial real estate process as well as the market in and around Apex, Holly Springs, Pittsboro, and the surrounding areas. His many years of working in this area afford him a unique knowledge and understanding of the area and the potential to locate items not publicly listed as available. Tom provides these services and insights to both buyers and sellers.
Buyer Representation:  Presenting our clients with detailed market research and in-depth analysis to assist in making appropriate decisions when locating investment properties. From the moment we begin developing our business relationships, we consistently strive to make sure our clients' needs are met both now and in the future.
Seller Representation:  Completely understanding our clients' objectives to ensure that they receive the best value in today's market. We also work closely with our clients to help them understand their options as they develop throughout the process of a sale so that their investments provide the highest return for their long-term goals.
If you would like to work with Tom or have any questions, please contact Colhoun Real Estate via email or by phone at 919.267.6928.
Save
Save