For many, entering into commercial real estate is a significant investment. With this in mind, Tom brings many years of education and experience to help his clients make sound decisions regarding the direction of commercial real estate investments.
Colhoun Real Estate offers the following investment and consulting services: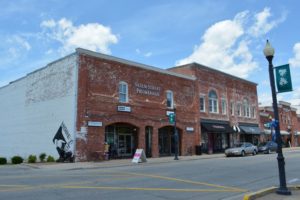 Commercial Investment Services:  Developing a targeted list of commercial properties based upon our clients' investment objectives, including market research and a past performance history on projections for future returns that will increase our clients' portfolios.
Property Investments:  Creating a strong base of potential land investments relative to targeted areas within our clients' growth boundaries, which are suitable long-term, with the option to consider 1031 investment funds based on current market reports and environmental studies.
Consulting Services:  Educating our clients with proper knowledge and skills to secure successful investments, combined with our direct resources to make in-depth and informed decisions on all investment opportunities.
For more information on any of these services, or to start working with Colhoun Real Estate, please contact Tom via email, or by phone at 919.267.6928.
Save